This is the second in a short series I'm calling All the New Things.
It's a few days before my birthday, which seems like a good time to reflect on the past year and some of the changes that I've seen. Over the next few days, I'll write a few posts on some of the more significant changes I've noticed this year in my life.
Work
For just about a year and a half I have been working from home for a Treehouse Agency. For nearly the entire duration I've been working on just a single project, Zagat.com. It has been an outstanding project and a great first year with Treehouse. Recently I have finished up my term with Zagat, so the past week or so has been ripe with change as I start on new projects.
Earlier this year I published my first iOS application, Snapskit, a social game that my coworkers at Treehouse and I created for Drupalcon Chicago. We built the app using Appcelerator Titanium and the server-side components in Ruby on Rails, mostly as an experiment to try out technologies we are all interested in.
Another change this year has been traveling to speak at conferences. This year I've spoken at three conferences in three cities around the country. I spoke with Tim Cosgrove at Drupalcon Chicago on jQuery Mobile and Drupal. I spoke with Pat Macom at Design 4 Drupal Boston on RaphaëlJS and how to integrate RaphaëlJS with Drupal. And, I spoke at CapitalCamp about RaphaëlJS and with Steven Merrill about Front-End Web Performance.
This past summer, my wife Abigail and I moved to a new apartment in Cambridge which has a dedicated space for my home office. The room is a little small, but instead of taking up most of the room to have a desk and ergonomic desk chair, I decided to build a standing desk. Now, most days I will stand up all day to work, taking a break at lunch to sit down, and sometimes switching to a barstool or the couch if I'm particularly tired.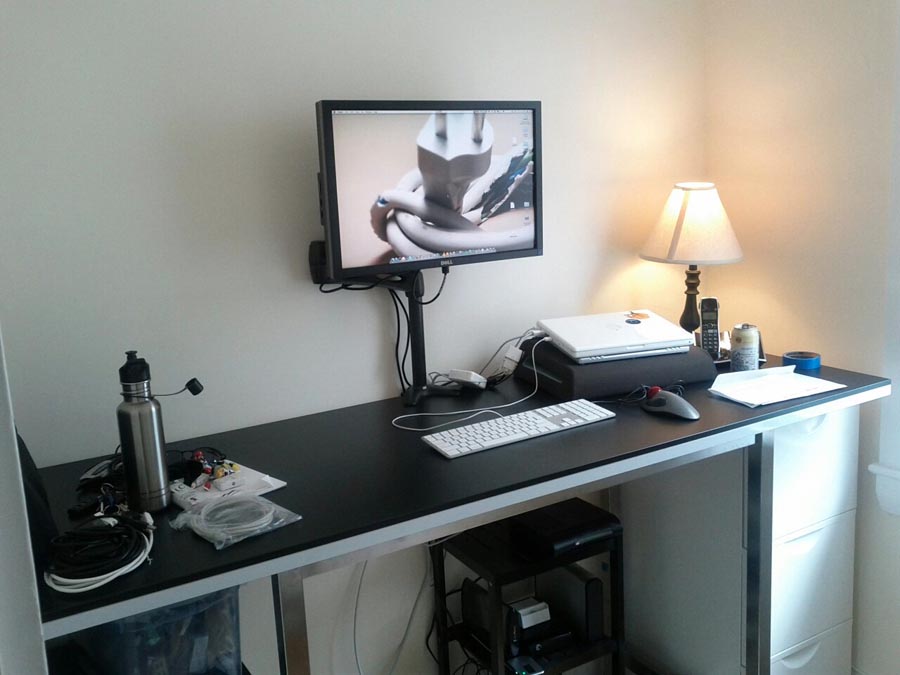 Overall, I'm really loving working while standing up. I feel more awake and focused and I find that my back doesn't hurt when I stand to work but often does when I sit (and very often did when I sat in a nice office chair all day, too).